Alicia van der Westhuizen | Buffelskraal, De Doorns
We've been so encouraged by the feedback from our bursary recipients over the past few months and continue to share their unique journeys with you. Although the bursary programme ended, the impact is still evident in the individuals who benefited from the partnership between the Waitrose Foundation and their growers in South Africa.
A very inspiring story comes out of the beautiful De Doorns valley in the Western Cape. Alicia van der Westhuizen grew up on Buffelskraal farm (owned by Chris, Robert and Johan Rabie). Her parents worked on Buffelskraal and in 2013 Alicia received financial assistance through the bursary prgramme to complete her 3 year Educare training at Boland College in Worcester. After obtaining her qualification she worked at Buffelskraal (from 2014 to 2017) at the partial care facility and creche and also facilitating training for parents. She is now employed as a Grade R teacher at the Bonne Esperance Primary School in De Doorns.
Alicia has followed her passion for education, working with kids to make a difference in their lives and she is doing that in the town of De Doorns where she grew up. Alica is married and also mom of three daughters. We are so proud of her journey and wish her only success for the future.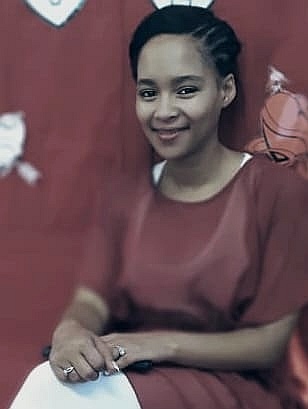 Mzomhle Tshapile | Vergelegen, Grabouw
Bursary programme recipient career journeys: introducing Mzomhle Tshapile. Mzomhle was born in Grabouw and grew up on a farm where his parents, originally from the Eastern Cape, were both working full-time. They were employed on one of our grower partner farms originally called Vuki, but the name has since changed to Vergelegen. Mzomhle's father was Farm Manager (and director of the farm trust) and his mom was a general worker.
His parents found out about the Waitrose Foundation bursary programme during this matric year - in 2009. At that stage Mzomhle was considering pursuing his interest in farming, but was also keen on a career in chemical engineering. He decided to enroll for a three year Diploma in Chemical Engineering at the Cape Peninsula University of Technology and completed his studies by the end of 2012.
Mzomhle's first job was at CTP Flexibles in Ndabeni, Cape Town, where he completed a two year internship. He was offered a permanent position, but decided to gain more work experience elsewhere and worked for a year as Process Technician at Elgin Fruit Juice. In 2014 he accepted a position as Process Operator and then become Technical Manager at VVF Life Sciences, in Milnerton, Cape Town. Mzomhle worked for VVF for two years and then decided to explore career opportunies in Johannesburg. In 2017 he started working as Junior Engineer for the Johannesburg plant of what was then Paarl Media (now Novus Holdings) where he is still employed today. He is now married to his lovely wife, Happiness, and has two kids. He mentioned that moving to Johannesburg was a big adjustment for him, but that married life is wonderful and he is grateful to be able to work (even during lockdown) and enjoy his family time as well.
Like the other bursary recipients, Mzomhle's career journey has been an inspiration for us at Waitrose and we wish him the best of success and growth.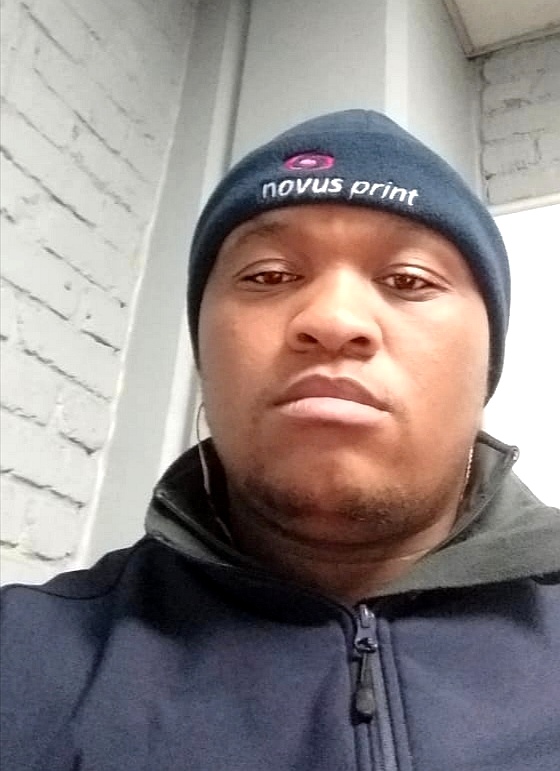 Angela du Toit | Katrivier Citrus, Eastern Cape
In the past few months we've shared a number of inspiring stories of Waitrose bursary recipients whose career journeys we've followed over the years. Unfortunately the bursary programme has been discontinued, but after all these years we are still in contact with this diverse group of young people who are making a difference in their respective places of work.
Introducing Angela du Toit: Angela's mother, Elsie du Toit, is an employee in the pack store of one of our grower partners - Katrivier Citrus Co-operative in Fort Beaufort in the Eastern Cape. Through the Waitrose bursary programme Angela was given the opportunity to study nursing at the Lolita College of Nursing in East London (from 2012 / 2013). She completed two years of her four year course, but while she was busy with her studies she also completed a course in Ambulance Services in 2015. She was so passionate about working as a paramedic that she accepted full-time employment with the East London ambulance services. Angela still hopes to complete her study course.
We commend her for following her passion and also for the bravery and selflessness that working in this particular field, on the front line, would require of her. Keep doing what you love!